'Tis less than two weeks until Christmas, but don't panic, with rotoX at your side Christmas can still be magical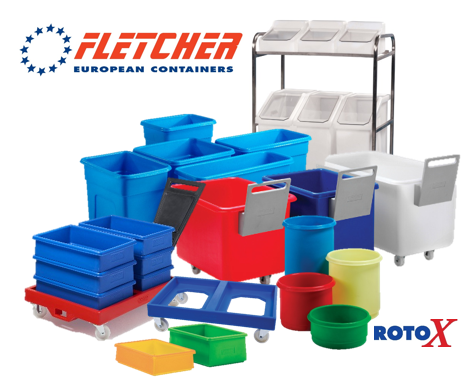 'Twas less than two weeks until Christmas, when all thro' the factory,
not a mobile container was stirring, not even a rotoX plastic dolly.
Stacking trays in their thousands, piled up with care,
just waiting to be shipped, by land, sea or air.
Food factory managers stressed, hope seemed out of sight,
for their equipment was failing, and their budget was tight.
Yet all was not lost, as a catalogue transpired,
Fletcher European it read, the factory manager now inspired.
He ordered his goods, "with haste" he implored,
so our team set to work, orders flowing out the doors.
Ingredients dispensers, tapered bins, even bottle trolleys,
all part of the rotoX range, ensuring premium quality.
The next day his order arrived, overjoyed that he was,
a note from Fletcher European, wishing him, a very, merry Christmas.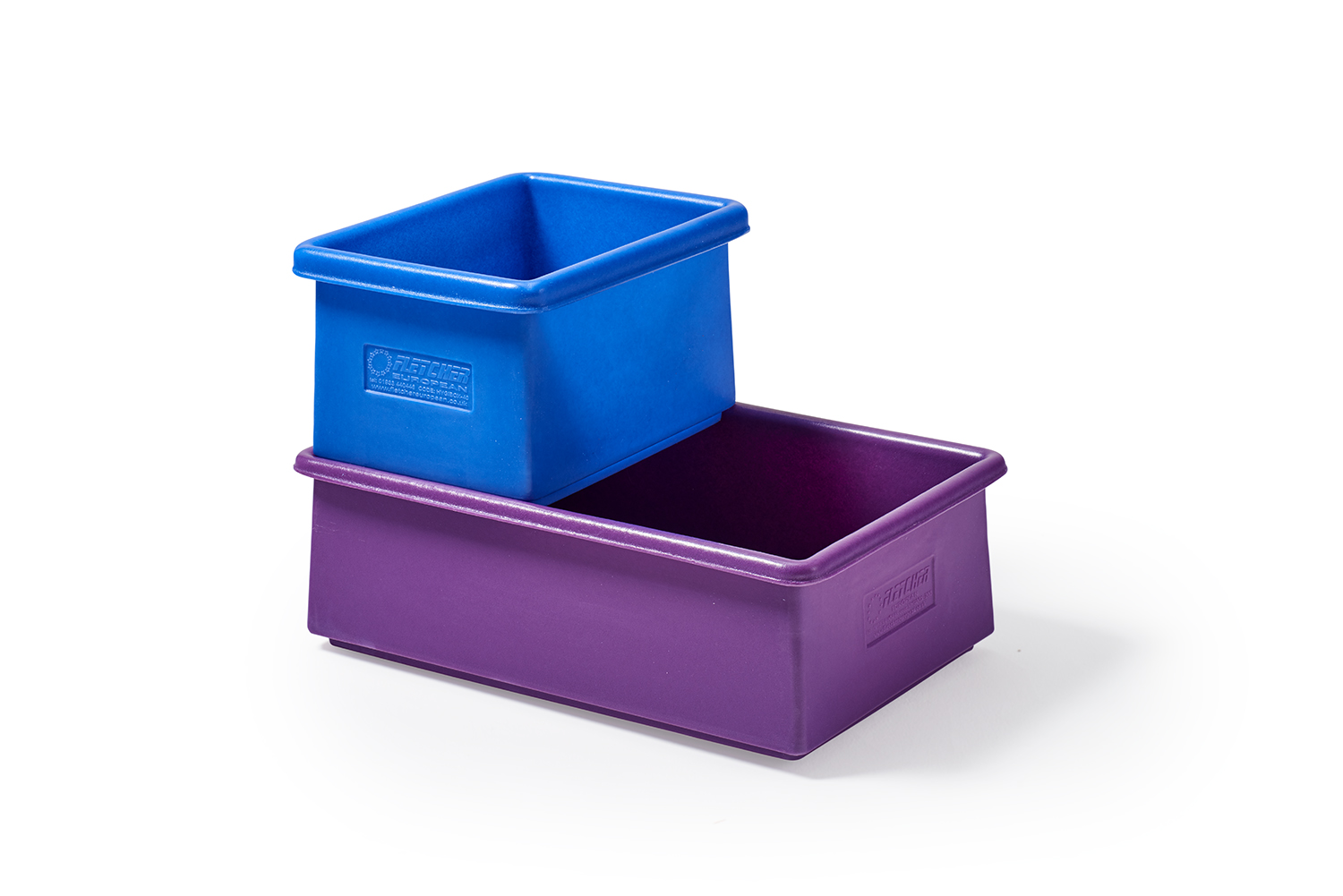 It's a wonderful time of year, personally it's my favourite. Hopefully you're not all completely shopped out, what with the food, presents and decorations and you've still got your eye out looking for high quality products that offer fantastic value for money. Well look no further.
I give you, the Hygibox.
"The what?" you say. Well this is the part where we explain. Exclusive to Fletcher European the Hygibox is a rotationally moulded hygienic plastic stacking container that is speedily taking the food industry by storm. It's produced from food grade plastic and is moulded using a single one-piece mould ensuring that it is seamless, smooth and so very easy to clean. The process of manufacture also produces a container that is strong and durable. These little beauties will last for years, coping with frequent use in ever challenging food production environments.
The Hygibox is available in a plethora of different colours, specifically those main six colours that are so well associated with the food industry, red, yellow, blue, green, brown and white. However, if you fancy going crazy with an orange or a pink, we can certainly accommodate those too. The Hygibox range of hygienic stacking containers starts with the smallest of the group, the HYGIBOX40 measuring 400x300x235mm. In the middle we have the HYGIBOX155, the HYGIBOX200 and lastly the original HYGIBOX. All of these larger sizes have a standard footprint of 600 x 400mm enabling you to be able inter-stack them should you find yourself with an assortment of sizes.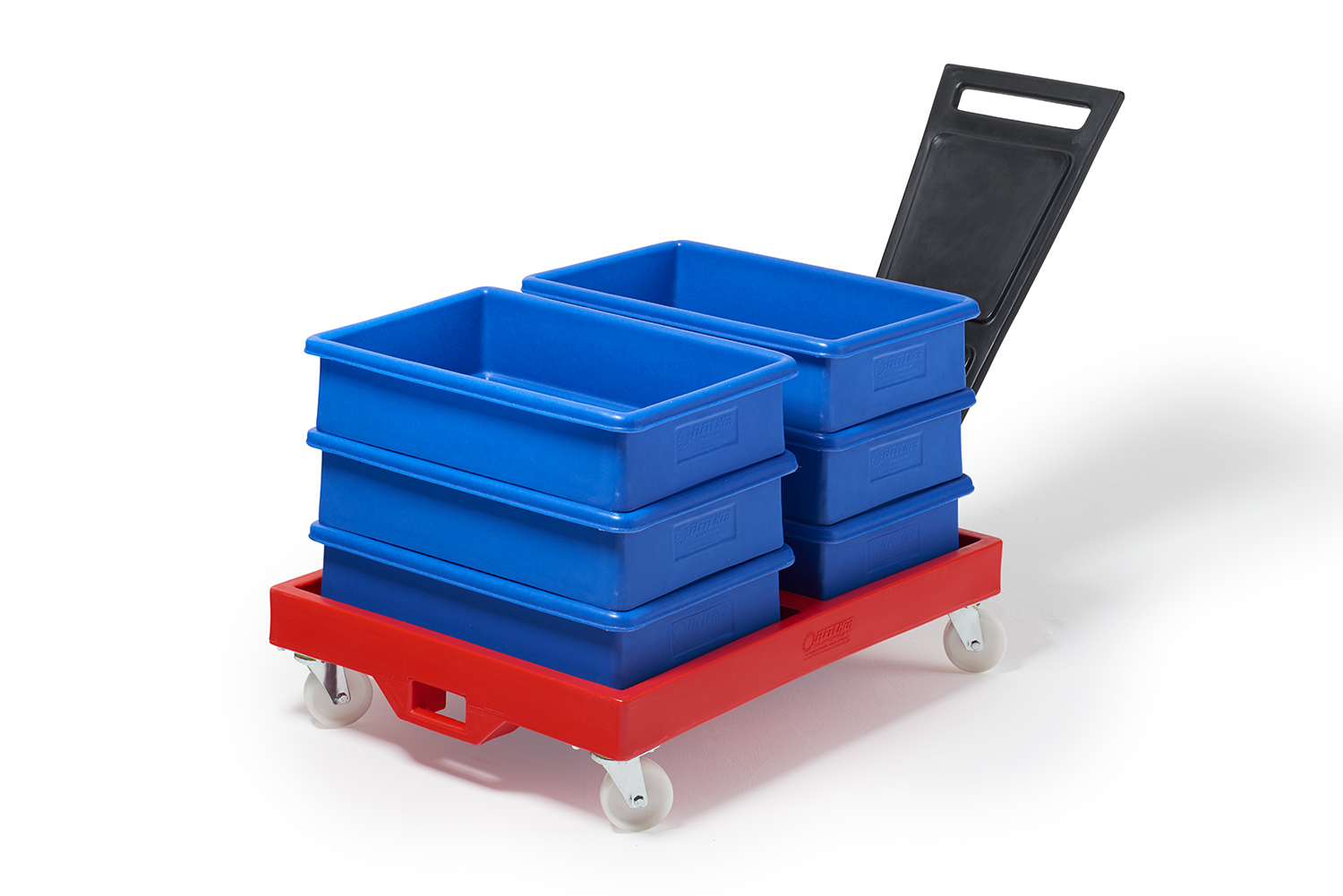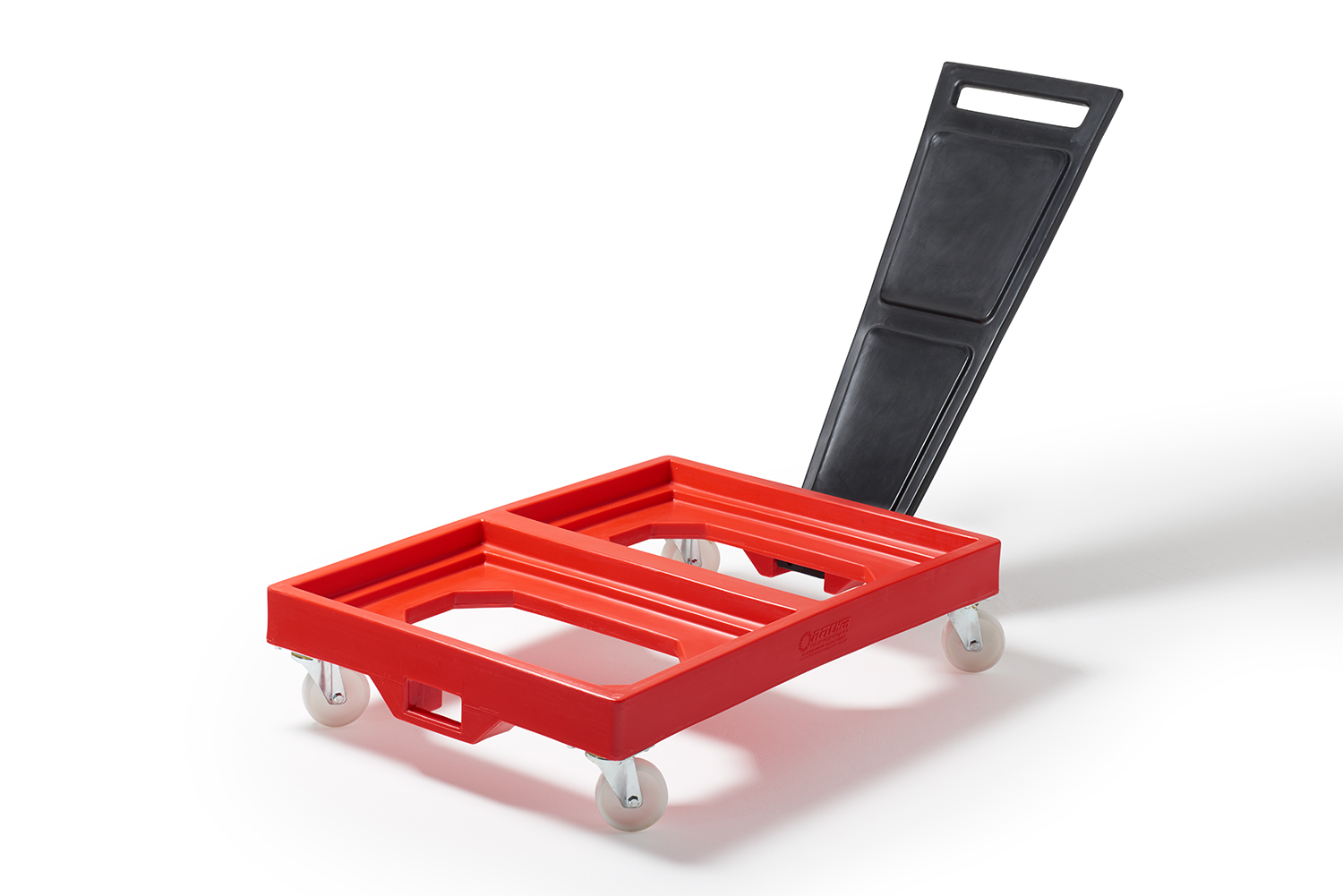 Complimenting these exemplary hygienic plastic stacking containers are a selection of rotoX plastic dollies that can be used in conjunction with them. Perfectly measured to help ferry these stacking boxes around the hectic factory floor are the rotoXD91 single plastic dolly but also our new rotoXD54 plastic double dolly.
rotoXD91 – Single dolly designed specifically to suit stacking and or stack/nest containers with a footprint of 600x400mm. These plastic dollies are roto-moulded ensuring they're crevice free, easy to clean and structurally solid.

rotoXD54 – Double dolly designed to hold two stacks of containers or trays securely. These plastic dollies incorporate an in-step to enable them to carry different types of trays and are also available with a detachable plastic handle.
So, if you're holding out on your budget, just waiting to cash in on a hygienic stacking container that blows all of its competition out of the water, then hopefully this blog will have made up your mind for you.
When you think hygiene, think Hygibox.
http://fletchereuropean.co.uk/blog/Lift-off/