If plastic dollies

is the question, then

rotoX

is most definitely the answer.
Incredibly simple and easy to use the plastic dolly comes in all shapes and sizes. With the food manufacturing industry so big on stack nest containers and euro stackers the simplest solution to ferrying mountains of these around, turned out to be the best one. Here at Fletcher European we manufacture a range of plastic dollies in our UK factory and keep an abundance in stock ready to ship when you need them.
From stacking crates to tapered bins there are a wide range of plastic containers that are commonly used throughout the food manufacturing industry as well as a number of other industries. All of these different receptacles need to be stored and often manoeuvred about a busy manufacturing or processing facility. So to aid in this eternal struggle we have developed a variety of wheeled dollies, including plastic dollies as well as stainless steel dollies to help you shift stacks of plastic trays about your factory or warehouse floor with ease.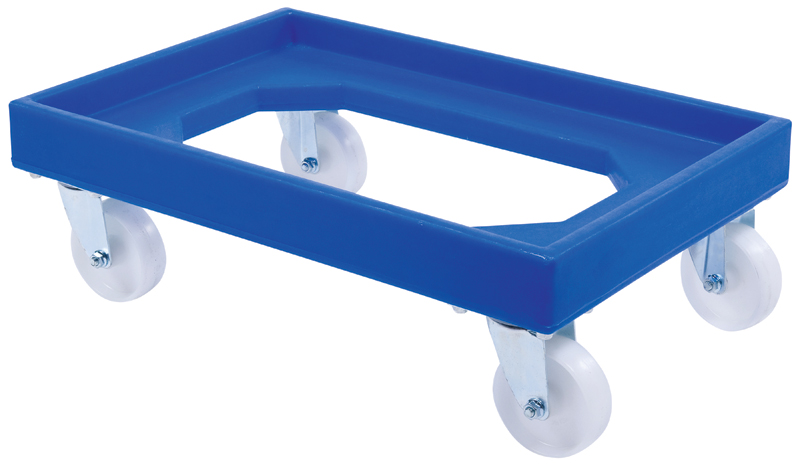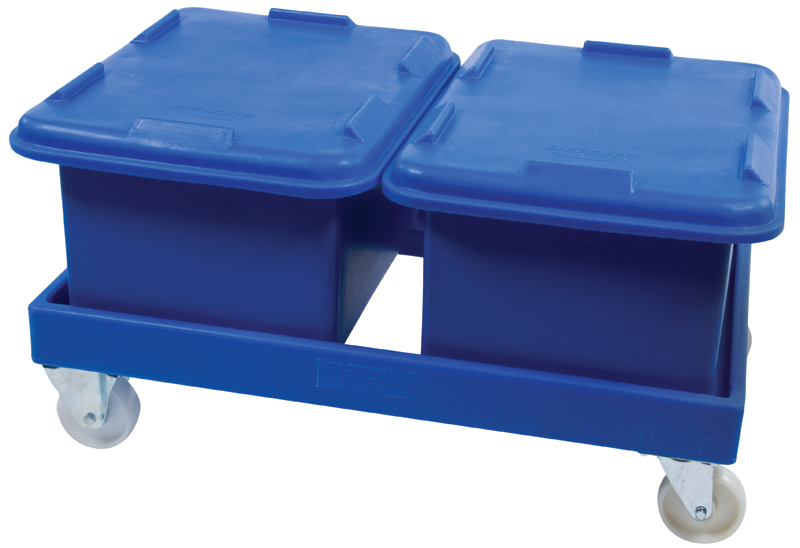 One of the most commonly used plastic dollies is the rotoXD90. Designed to suit trays or containers with a footprint of 600x400mm these dollies offer a perfect and long lasting solution for carrying and storing of stack/nest containers. Alongside the rotoXD90 is our rotoXD91 dolly, perfectly designed to suit euro stackers and euro sized plastic containers. Here at Fletcher European we have a whole host of different plastic dollies for you to choose from, here's just a few to provide you with a glimpse. Visit the wheeled dollies section of the website for more information.
rotoXD90 – a plastic dolly ideal for stack and nest containers

rotoXD91 – these plastic dollies are perfectly designed for euro stackers

rotoXD54 – this plastic double dolly is designed to carry 2 stacks of stack/nest trays

rotoXD38 – another plastic dolly used for manoeuvring bakery trays about the business

rotoXDSB – designed to carry ingredient bins, such as the rotoXT01
That's just a taste of the many models of wheeled dollies that we have to offer, but as you can see we cater for a number of different trays and containers.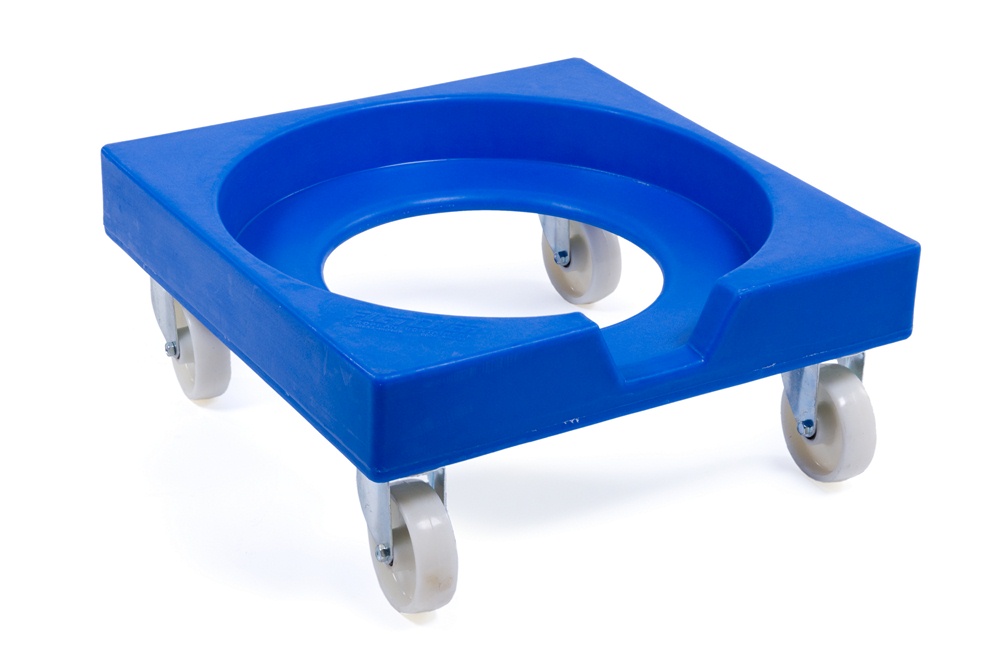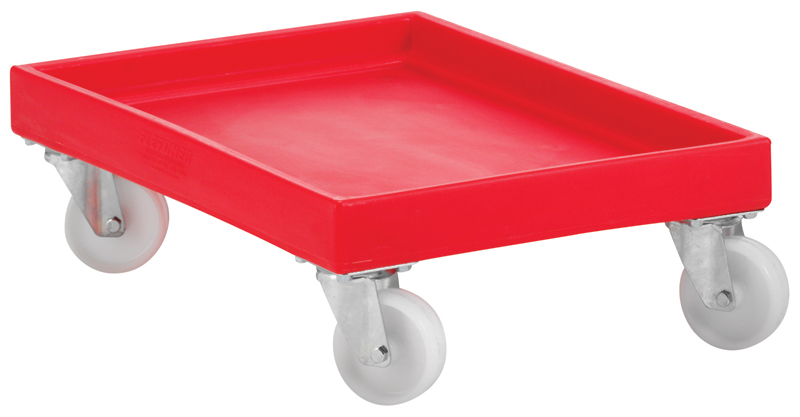 So what makes these plastic dollies so special? Well, to start with they are part of our exclusive rotoX range of products. This means that they are of a guaranteed premium quality that you will not find anywhere else. Manufactured in our factory based in Wellingborough, these plastic dollies are produced using a rotational moulding process. This roto-moulding method ensures that the plastic is impeccably robust, they're too tough to break. The dolly is a made from a single one-piece mould, so there are no loose parts to it and the inserts for the wheels are moulded into it, so there is no drilling through the plastic after it is finished. This helps to produce a plastic dolly that will offer a reliable and long lasting solution, even when put to the test in the most demanding of environments.
So whether you are looking to move about some plastic stacking boxes or shift a stack of confectionary trays we can guarantee that we have the plastic dollies to solve your problem, but if we don't, don't despair! If the rotoXD92 or the rotoXDTB don't quite fit the plastic container you currently have we are always able to provide bespoke stainless steel dollies that can be manufactured to any size required. How's that for a solution?
When you are looking for plastic dollies, think rotoX.