Hygiene Essentials
This summer has seen the launch of our hygiene essentials range, on the surface a core range of high quality hygiene equipment. However we have taken this a step further than simply compiling suitable products, we have worked hard to ensure that we offer a first class service to go with it.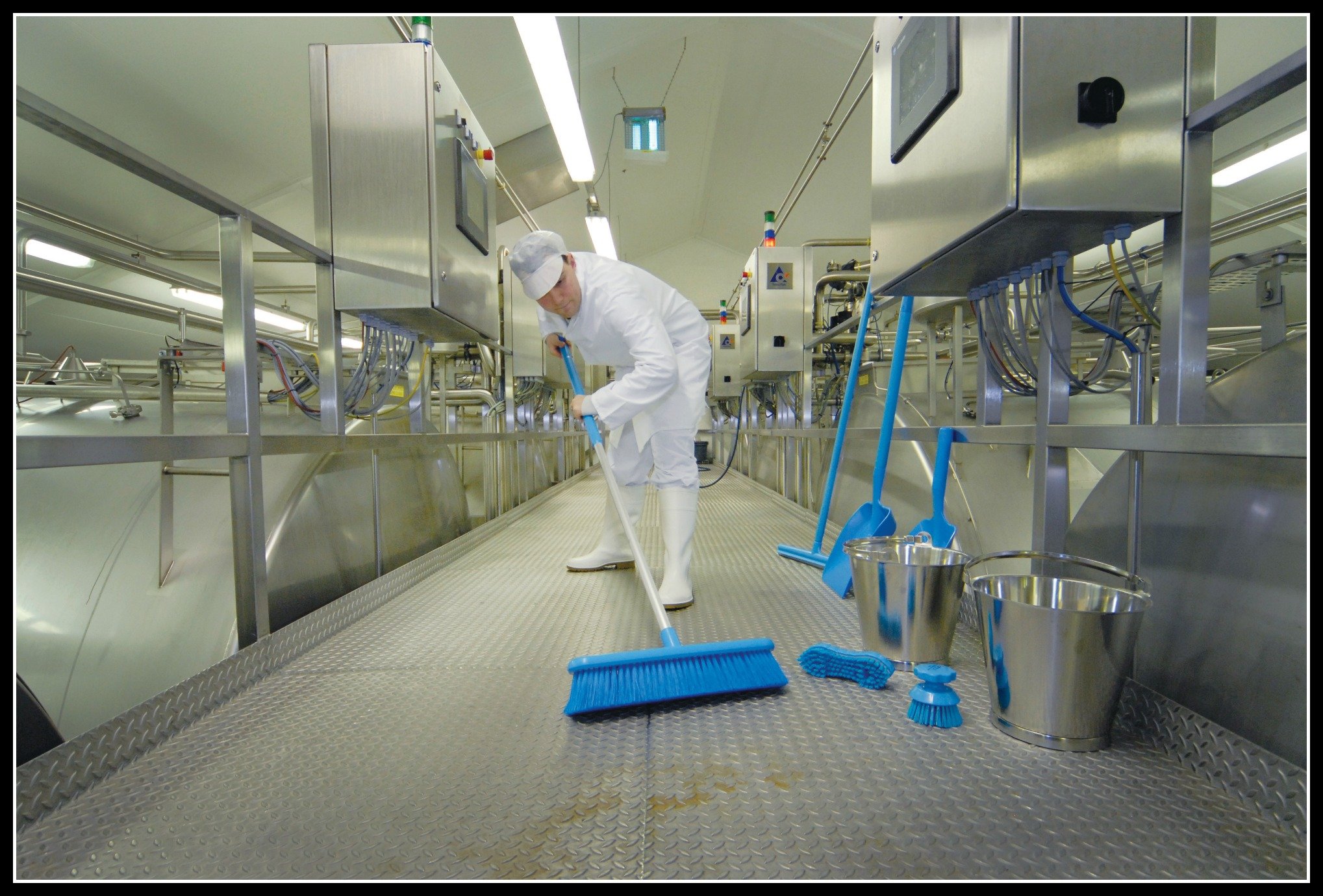 The service – Next day delivery, value for money, product support
We understand that in food production environments hygiene is paramount and without the right cleaning tools it would not be possible for manufacturers to operate effectively. Therefore it is important that hygiene equipment is readily available for quick delivery to avoid any problems or hold ups on site. Our hygiene essentials range offers exactly this, with a next day delivery promise that ensures any order placed before midday is delivered the next working day.
Whilst speed is important, we have also worked hard to ensure we are offering excellent value for money across the entire range. We looked closely at our prices to make sure they are highly competitive. For ease of ordering a price list for all of the items in the range is available on request.
To make sure you select the right products for your requirement our fully trained customer service team are standing by to answer any questions you may have, over the phone or by email. We can also offer on-site support; one of our knowledgeable team can visit you on site to see your requirements first hand. An ideal opportunity to provide product demonstrations and assist with bespoke solutions such as hygiene shadow boards.
The products – A high quality range of hygiene equipment
A core range of products designed to offer a selection of the most commonly used products within food production sites. All products are available in at least 4 colours with more options available on request. See the range at http://fletchereuropean.co.uk/products/brushes-cleaning/hygiene-essentials-range/
Hand brushes – Hand held brushes for cleaning surfaces and machinery. We offer a number of different shapes and sizes, with various bristle textures.
Floor Brushes – Our range of floor brushes and brooms are available in different sizes and with different bristle textures to suit to scrubbing or sweeping applications. Each brush head features a threaded socket, compatible with our range of handle options.
Resin-set Brushes – We offer a selection of hand brushes and floor brooms with resin set bristles. Resin set brushes offer increased levels of hygiene and improved bristle retention. With our standard or classic brushes the bristles are held in place with stainless steel staples at the base of each tuft hole. With resin set brushes, the brush head and tuft holes are also filled with an anti-microbial epoxy resin. This offers two benefits; firstly the resin reduces the risk of bristles pulling out of the brush head during normal use. Secondly, the resin helps reduce the build-up of bacteria in the tuft holes. Both factors contribute to a longer product life.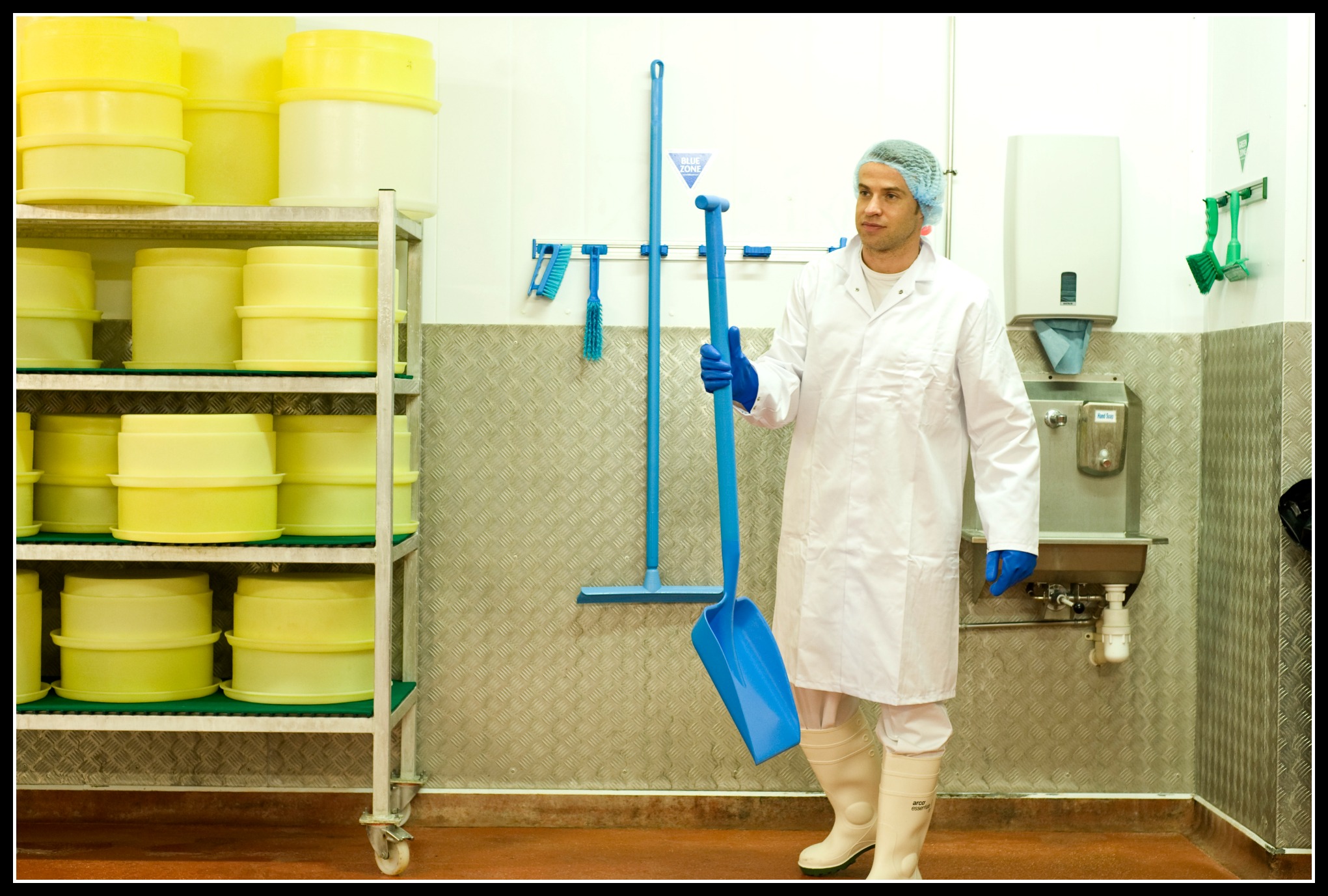 Hangers and shadow boards – We offer a range of hangers that provide practical ways to store cleaning tools and equipment in an organised yet accessible manor. Our shadow boards are a bespoke solution designed around the equipment used on site. The boards are made from a choice of 3 different materials including our new ant-microbial PVC. The boards feature an outline of each product, clearly showing where items should be located, helping to avoid cross contamination and highlight any missing equipment.
Scoops, scrapers, paddles– A range of utensils all designed for food and ingredient handling applications, available in a range of sizes and colours.
More product options
Our range of hygiene equipment goes well beyond the essentials range. We offer countless product options to cover any application as well as offering a wide range of different colour options that may not be specifically listed as part of the essentials range. One new product range added this summer is our range of metal detectable brush ware. Our total MDX range is a range of brushes and utensils manufactured from metal detectable and X-ray detectable material. The total MDX features detectable bristles and brush backs supplied in dark blue / black only. Our colour MDX range offers a choice of colours for the brush back with metal detectable bristles only. See our full range of metal detectable products here http://fletchereuropean.co.uk/products/utensils-apparatus/?cat=163
Contact us
For more details of our hygiene essentials range simply contact us on 01933 440446 or [email protected]