Mobile container trucks

. From our rotoXM16

to our

rotoXM100

, premium quality is affordable. Would you accept anything less than the best?
A New Year can be daunting for some, these days with every New Year comes new costs. Prices rise due to inflation on shipping and manufacturing which inevitably makes its way down to you, the consumer. Here at Fletcher European we will always aim to offer the best quality products that you can possibly find, at the best price. We even have a price smash promise, whereby if you somehow manage to find a like for like product elsewhere at a cheaper price, we will do our very best to meet or beat it!
Part of the exclusive rotoX range of plastic products that you can only purchase from ourselves, our mobile container trucks are a perfect example of unbeatable quality at amazing value. From the 72 litre capacity rotoXM16 all the way up to the behemoth that is our rotoXM100 455 litre mobile container, we pride ourselves on the fact that the same premium quality flourishes throughout the entire range. So what makes these mobile container trucks stand out above the competition?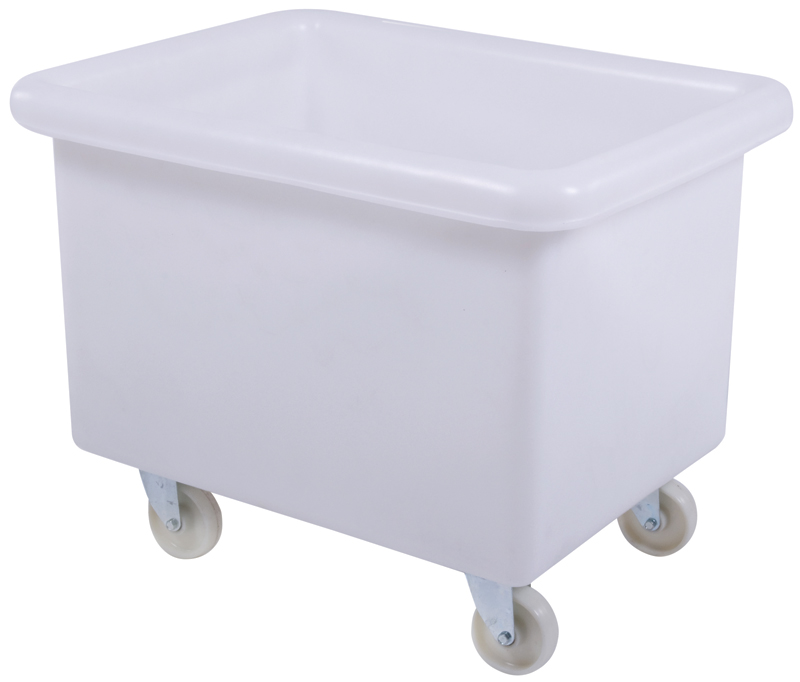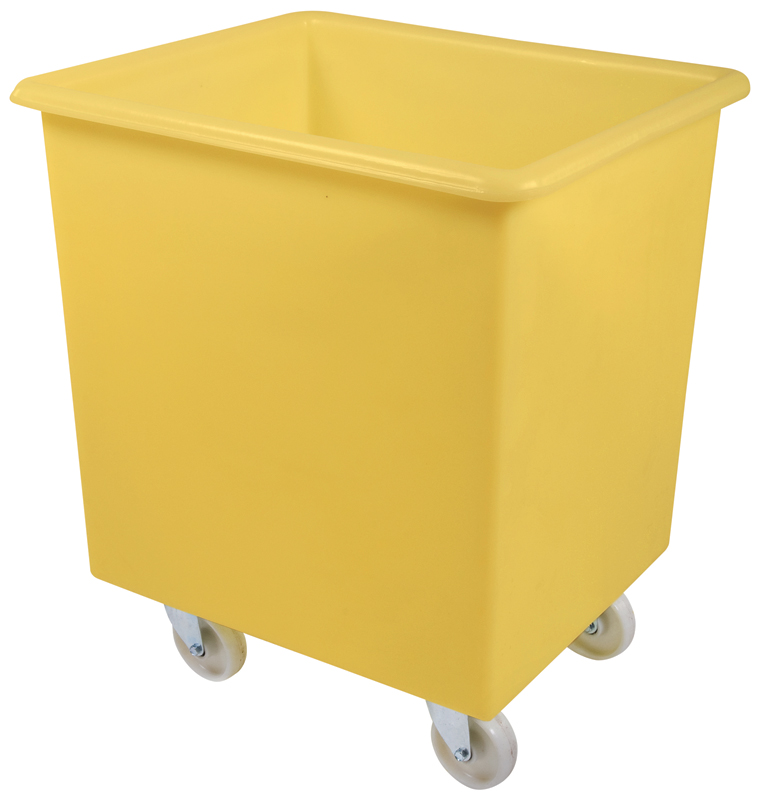 Let's start at the beginning. We use food grade certified polyethylene plastic to produce the hard wearing and nigh unbreakable plastic tank. The tank itself is manufactured using a rotational moulding process rather than injection moulding, ensuring an incredibly strong end product that is sure to last. The tank is produced in a single one-piece mould which guarantees a seamless and watertight result, there are no removable or adjustable components, so no risk of anything breaking off! The inserts for the wheels are also moulded into the tank itself so there is no need to drill any holes to get the castors fitted, keeping it watertight.
Once the plastic mobile has been cooked, trimmed, cooled and had its castors fitted it is then quality checked to ensure it is acceptable to be included in the rotoX range before we ship it out to you. The range of plastic mobile container trucks contains 8 different sizes, catering for a multitude of different applications across a variety of industries.
rotoXM16 – 72 litre capacity

rotoXM26 – 118 litre capacity

rotoXM29 – 132 litre capacity

rotoXM30 – 135 litre capacity

rotoXM45 – 200 litre capacity
Now I know what you are thinking, "didn't you say 8 different sizes?" Don't worry I haven't gone mad. These last three mobile containers differ slightly so I thought I would list them separately.
rotoXM50 – 227 litre capacity

rotoXM70 – 320 litre capacity

rotoXM100 – 455 litre capacity
The rotoXM50 up to the rotoXM100 are all designed to carry heavier loads. To make sure that they are well suited to withstanding this extra weight we have added reinforced plastic baseboards to them, increasing their strength and stability, ensuring that they too are of rotoX premium quality.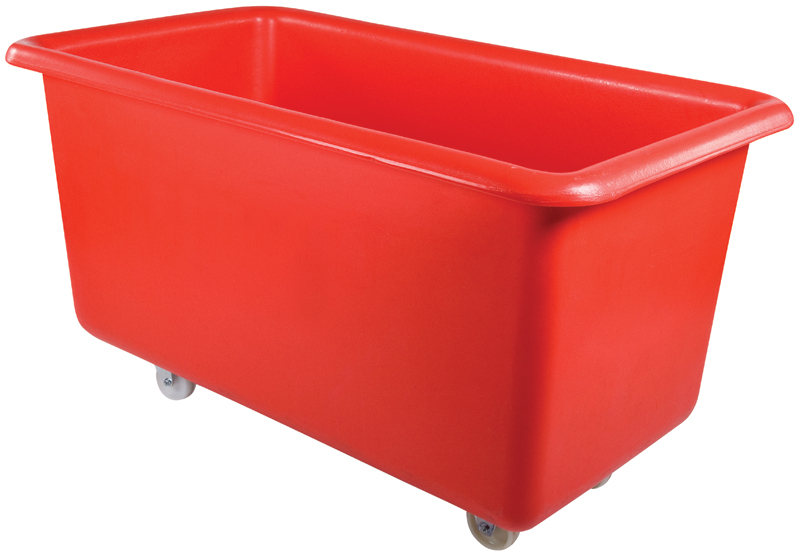 The range of mobile containers offers an abundance of possibilities well suited for a plethora of different requirements. Whether it is the rotoXM26 that is well suited to be used as an under-work station storage, the rotoXM45 that is commonly used for ingredient storage and handling or the larger rotoXM70, perfect for collecting, storing and manoeuvring finished products about the factory or warehouse, you are sure to find the precise mobile container truck to suit your needs.
So to summarise, the range of wheeled mobile containers offer a hygienic, watertight, long lasting, near unbreakable mobile storage solution that is suitable for food contact applications but also well suited for use in almost any type of industrial environment.