We have lift off! New website and rotoX product range launched.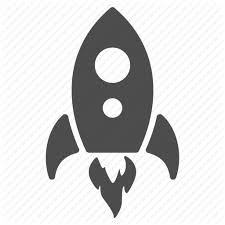 Welcome to the new Fletcher European website, launched on the 27th of March 2017. We hope you are enjoying browsing this brand new site, designed to bring us up to date with modern technology and offer our customers a better online experience. We know that many of our customers have very busy days and can't always find the time sit down at a PC or laptop. The new website has been designed to be fully responsive on all devices, allowing our customers to easily navigate the site on a smart phone or tablet. So in line with modern life, you can browse the Fletcher European website on your smart phone from where ever you happen to be. The website site is easy to navigate with products sorted into relevant categories. The site also has a handy search bar where you can simply type the name or part number of the item you need.

To coincide with the new website we have launched our new rotoX professional product range. The new rotoX brand is a stamp of quality, offering a guarantee that the products branded as rotoX have been made to strict quality criteria and are suitable for use in modern day food production sites. All rotoX products are produced in our ISO9001:2015 accredited factory using materials and components specially sourced for use in food production environments. Unique to Fletcher European, we do not compromise the quality by allowing any third parties to use the rotoX branding, that way we can guarantee that any rotoX product lives up to the high quality the name demands. You may notice that new rotoX part numbers have replaced the old reference codes. Whilst in many cases the design and size of the product is the same, the new products offer the unique guarantee of quality only provided under the rotoX brand. The product offering online mirrors our "RX edition" paper catalogue, which is available as normal. If you don't have a copy of the "RX Edition" catalogue let us know and we will get one to you.
Special offers
A feature of the new site is the SPECIAL OFFERS section, where we will be adding listing current deals and clearance stock. These will be changing regularly, offering fresh deals on products from across our range. Click here to take a look at the current offers.
Remember that whilst our website has changed our customer service and sales team are only a phone call away. With years of combined experience our friendly team will strive to assist with any enquiry you may have. If you are working on a project, why not arrange a visit to your site by one our sales managers. A meeting is often helpful, allowing both sides to talk face to face and see applications first hand.