Whether you are a huge all singing all dancing food manufacturing facility or a local chip shop, Fletcher European manufacturers and supplies the food storage and food handling equipment you have been searching for
Food grade bins come in all shapes and sizes. From our rotoXT01 inter-stacking containers to the rotoXB15 potato tubs. Our rotoXM70 premium tapered trucks (dough bins) to the Schoeller Allibert colour coded confectionery trays and European stacking boxes, Fletcher European has an assortment of food handling and storage solutions that will suit any food processing environment. With such a vast array of products available to you you're sure to find exactly what you need to give your business an edge and with our dedicated sales team always on hand to help, if you're not entirely sure what you are looking for, make sure to give us a call.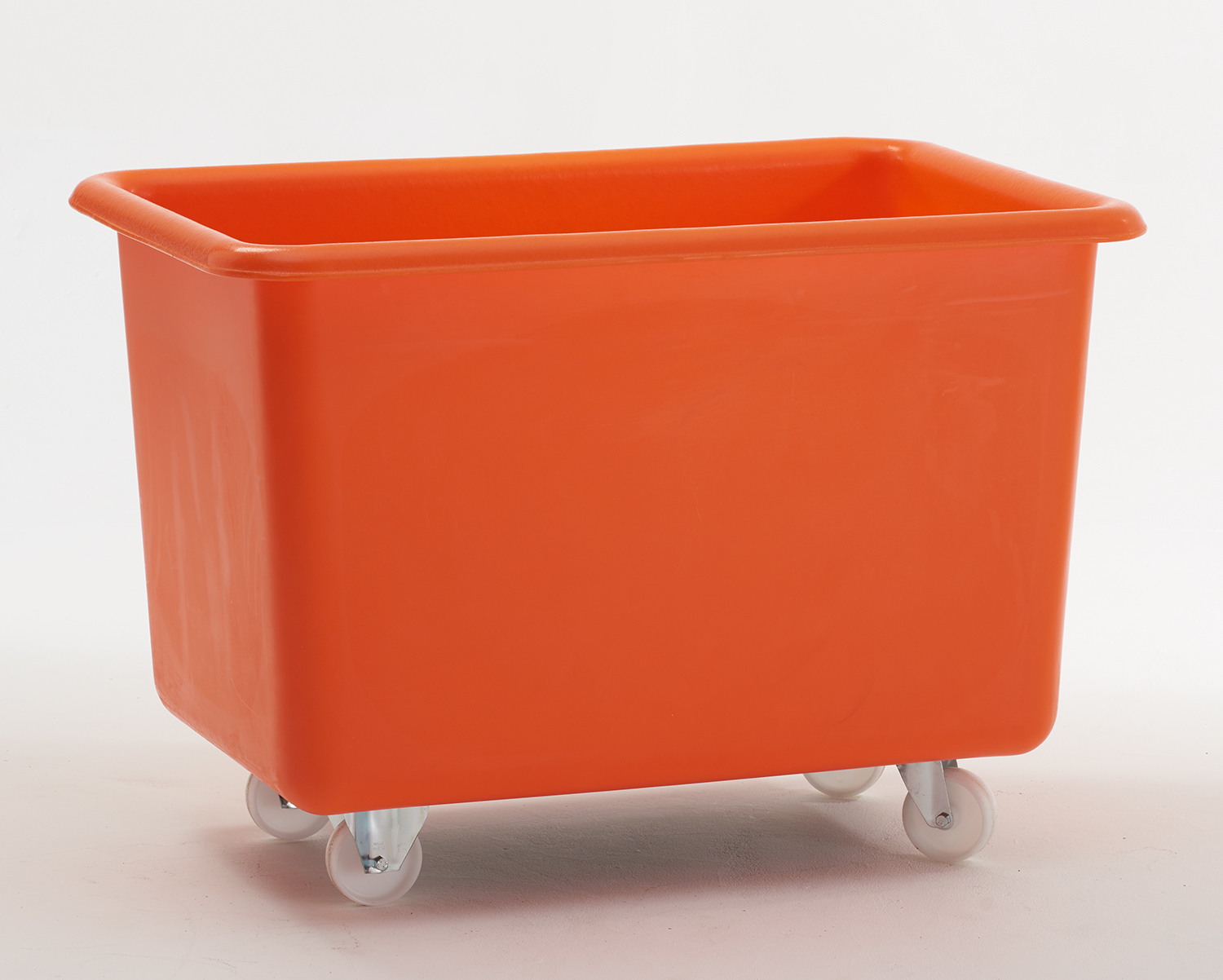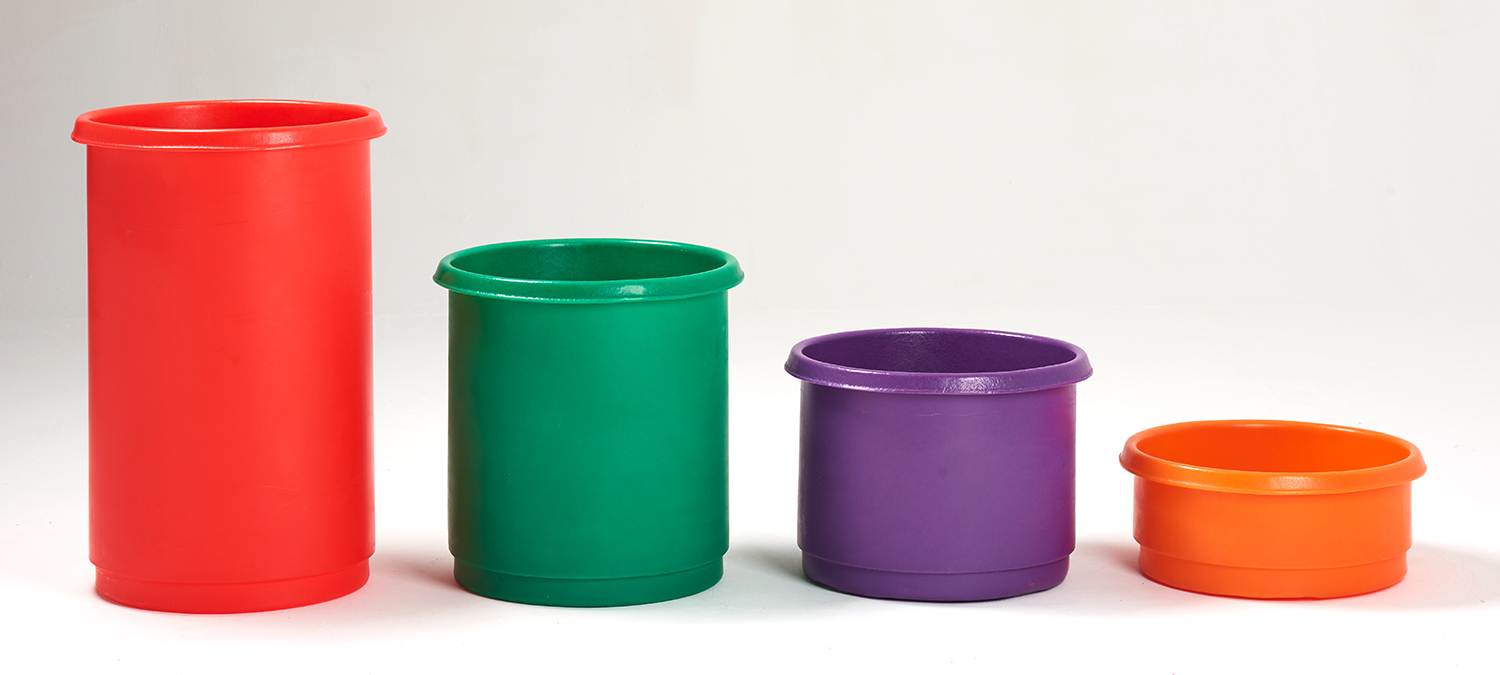 Plastic tapered trucks (mobile container trucks) come in all shapes and sizes to suit a wealth of different applications throughout almost any industry. Concentrating on the food industry, our premium tapered trucks provide hygienic bulk food storage solutions as well as impeccable food handling options for large and small applications. Exhibiting a variety of caterbins (food grade bins) perfect for the catering industry, within commercial kitchens, hotels, restaurants and so on, the rotoXM16, rotoXM26 and rotoXM30 mobile tapered trucks make for ideal flour bins and food storage containers. You can find all of these under our catering equipment section on the website.
Staying with the plastic mobile container range, we manufacture a variety of colour coded plastic bins that are produced using food grade polyethylene plastic. Seamless and watertight, the premium tapered trucks are easily cleaned and require little to no maintenance. Our most popular models include the rotoXM70 (dough bins), the largest of our mobile container trucks the rotoXM100 and a 200 litre (45 gallon) food grade mobile bin, the rotoXM45. Available in a wide selection of colours suitable for colour coding within food handling environments, such as red, yellow, blue, green, white, brown, purple and orange, our rotoX premium tapered truck range is perfect for applications across the board.
Flaunting a range of bottle skips (bottle bins) ideal for the catering industry, Fletcher European manufacture 5 different sized catering bins that all incorporate a quick-release tapered design. Easily cleaned and incredibly durable the bottle skips offer bars, pubs, restaurants and catering businesses an ideal solution for handling and collecting empty or used glass bottles.
Moving on from our plastic tapered trucks, the rotoX range combined with the Allibert plastic containers that we offer, looks to provide all the food handling equipment you could possibly require. From Allibert Maxinest containers, bread crates, bakery trays and Euro stackers, to our very own plastic inter-stacking containers, tapered tubs, chip bins and hygienic food ingredient containers there is an ever growing selection for you to choose from.
The rotoXT range of food grade bins are available in a wide variety of colours to allow for colour coding and each of the four sizes of containers inter-stack with each other and the rotoXDSB plastic dolly. Providing excellent food storage containers (ingredient bins), the rotoXT range includes the rotoXT01, rotoXT02, rotoXT03 and rotoXT04. Each size shares the exact same base diameter so that they can inter work and all of these colour coded plastic bins can be supplied with plastic lids, labels, moulded in graphics and tag slots to help with product identification. Pretty amazing right?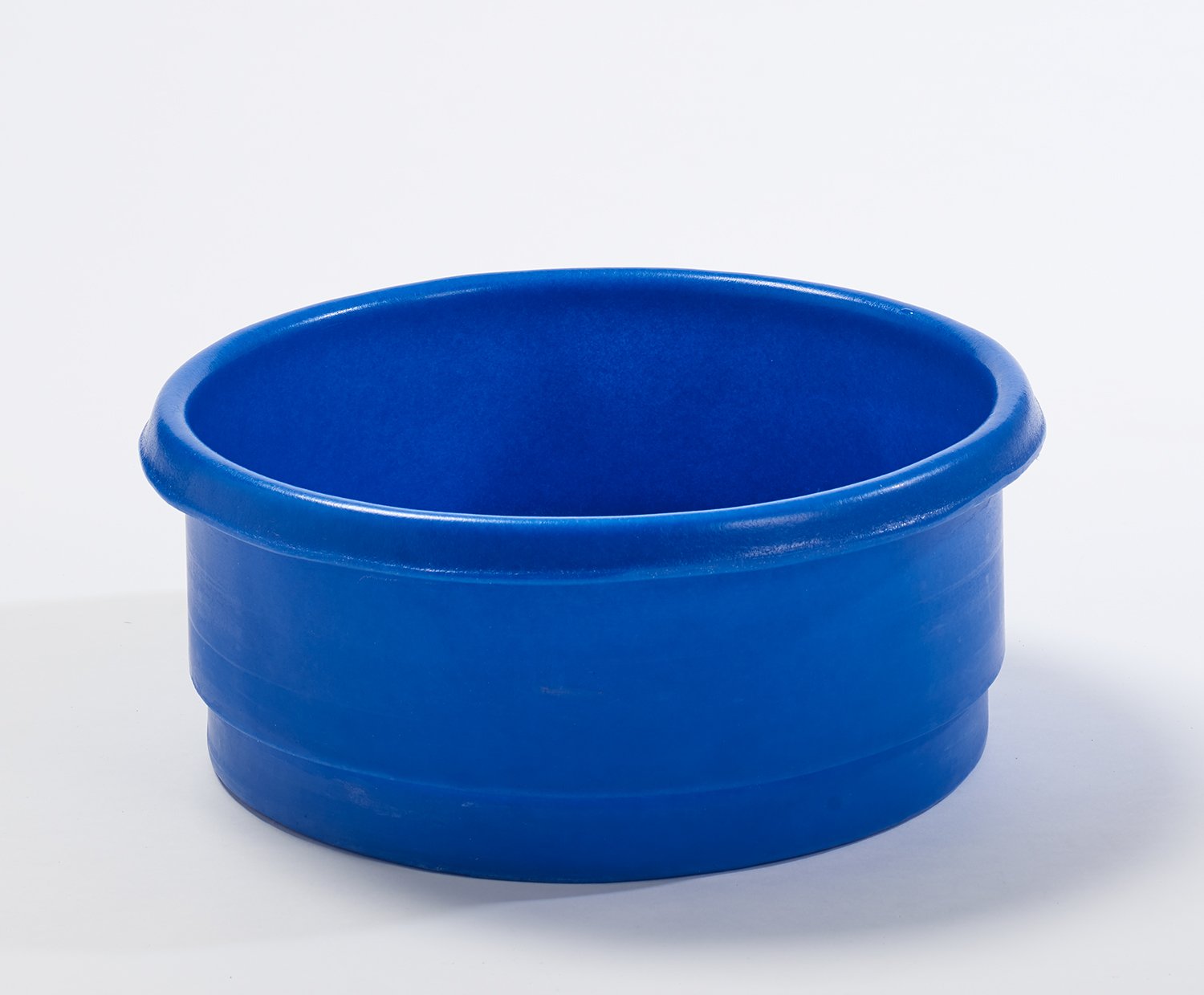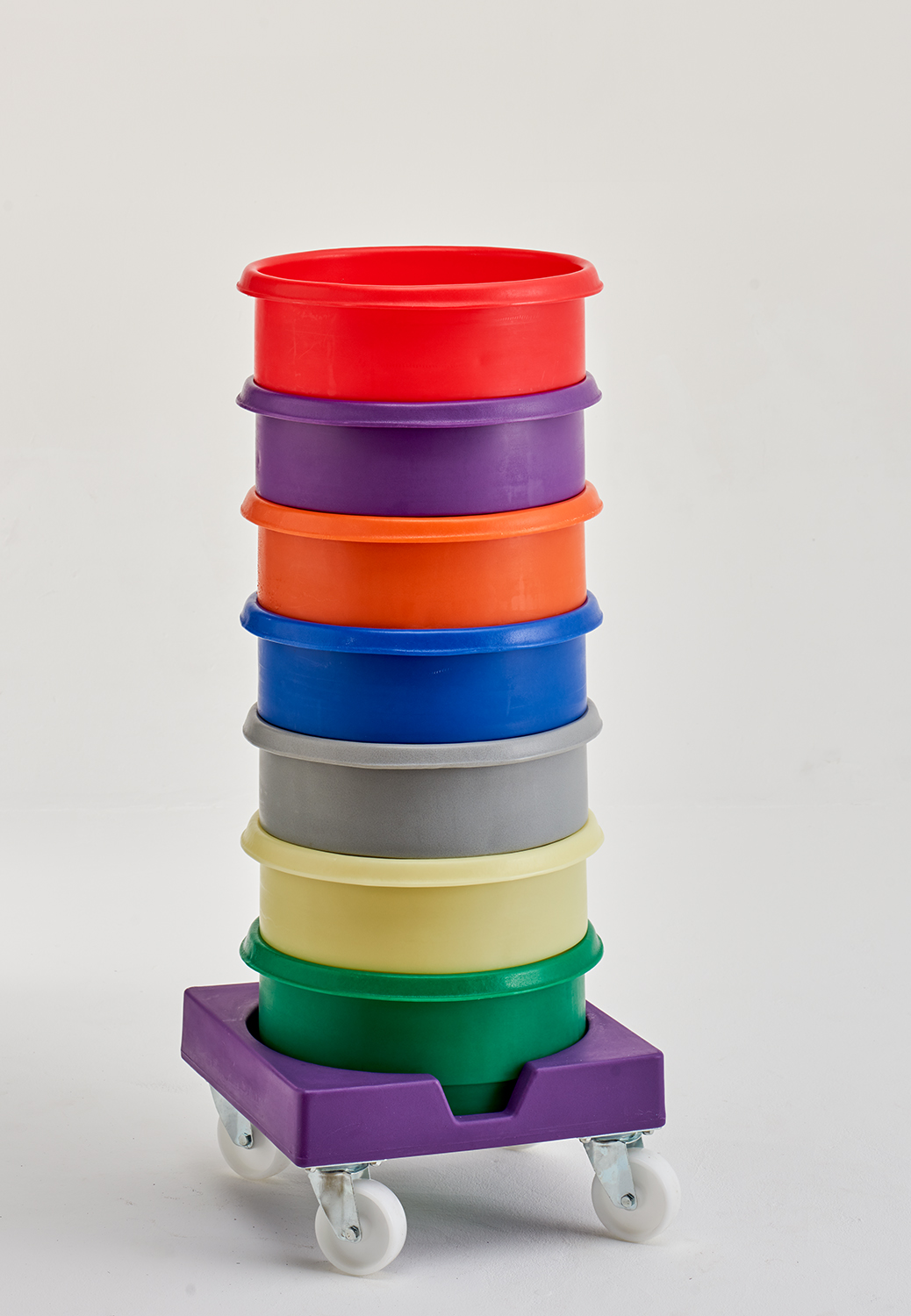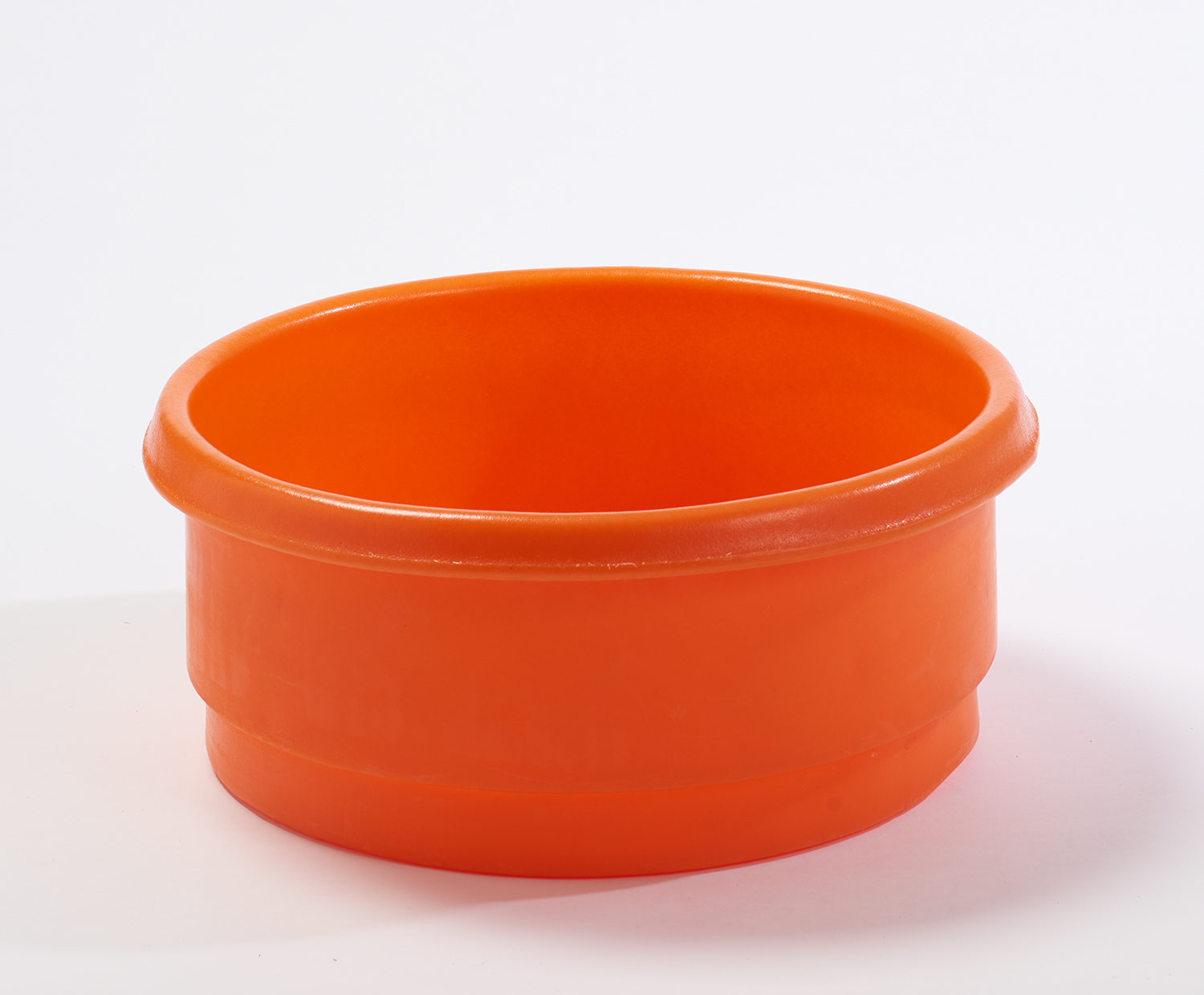 Alongside the colour coded inter-stacking containers, we still manufacture one of our original product lines, the tapered tubs. These incredibly durable plastic tapered bins (chip bins) have been used throughout the fish frying and chip shop trades for decades now. Providing hygienic and long lasting food storage and food handling solutions, commonly used as potato tubs, the rotoXB range can be found under the Plastic Bins & Plastic Tubs section of the website and flaunts a variety of 14 different sized colour coded containers. Alongside the rotoXB15 and rotoXB20 food grade bins (chip bins/tubs) we also manufacture plastic dollies to suit (rotoXDTB and rotoXDSB) as well as steel dollies (rotoXD5 to 35).
Colour coded plastic trays are becoming more and more of a necessity these days within food manufacturing and processing applications. Whether you require them for food storage or distribution, Fletcher European stock a huge number of food grade colour coded containers to meet your requirements. Including meat trays, fish crates, ingredient containers, bulk boxes, bread crates, confectionery trays, harvesting baskets and Maxinest bale arm crates, as a UK stockist of Schoeller Allibert plastic trays, Fletcher European is the one-stop shop you have been looking for.
So, for all your food handling requirements, whether it is bottle skips (bar trucks), plastic tapered trucks (dough bins / flour bins) or Euro sized stacking boxes, we have a vast array of food grade bins and colour coded containers to suit almost any application.
Think colour coded food storage and handling. Think Fletcher European.