Stocked up ready for Christmas, even Santa would be impressed with the turn-around. How can anyone resist?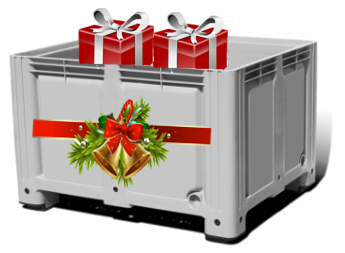 We are now in December and Christmas is rapidly bearing down upon us. It's a busy time for everyone and whether you're a parent shopping for the best seller that's inevitably on your child's wish list or a purchasing manager frantically trying to get the equipment you need for production, there are a couple questions we're all asking. Is it in stock? How long until it arrives? Here at Fletcher European we strive to make sure that we hold plenty of stock, helping to ensure a fast turn-around on your orders. Take these pallet boxes for example.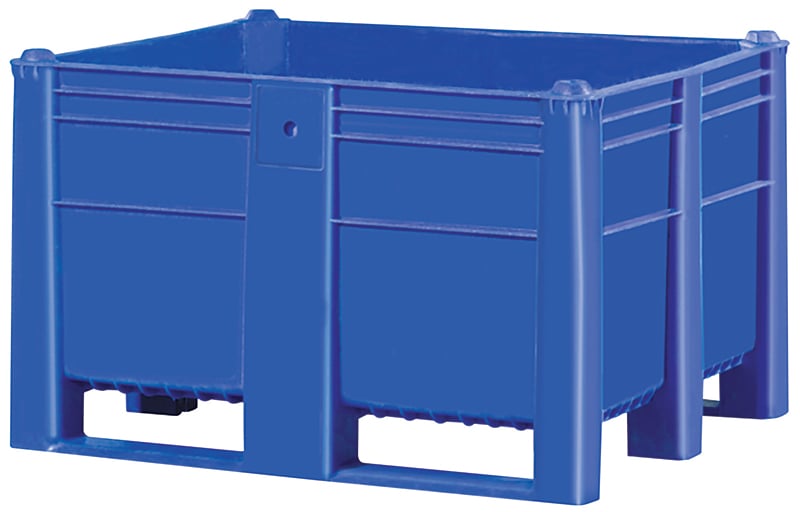 Our plastic pallet boxes are stocked in large numbers and available for immediate despatch, if Saint Nick relied on courier transport he'd be snatching these up by the trailer load! Produced from tough and durable plastic they are designed to be re-used time and time again, able to cope with the rigors of even the most demanding of environments. Ideal for the food industry they are manufactured using food grade plastic ensuring that they are suitable for coming into contact with food ingredients.
You might be thinking, "What separates these plastic boxes from others on the market"? Well, how about this:
Stocked in large numbers ready for despatch (no waiting!)

Food grade plastic that is easy to clean and maintain (use them again and again and again…)

Certain models are available in a range of different colours (suitable for a multitude of jobs)

High quality and competitive pricing (great value for money!)

Stackable (no need to panic about available space)
Alongside our range of pallet boxes we can also help you shift your all-important stock or produce with the help of a multitude of plastic pallets that we have to offer.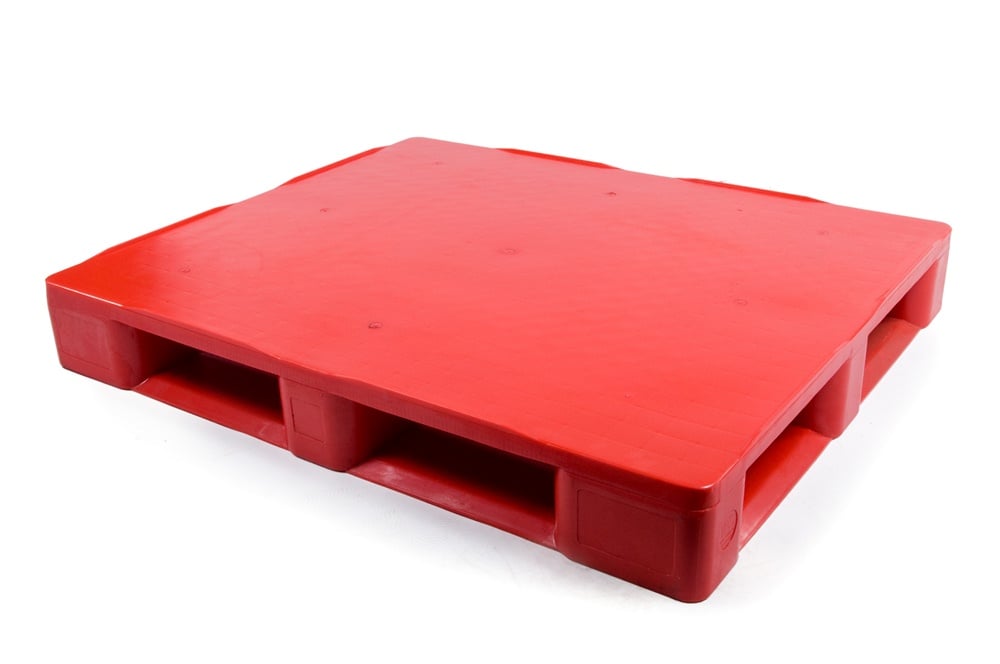 'Closed deck pallets, easy for cleaning' (sung to tune of Deck the Halls) these plastic pallets offer up a simple and efficient solution for storage and transportation of goods. Add them to your shopping list!
Even if you're well prepared and the work is almost done for the year make sure you place Fletcher European to the top of the supplier pile, the equipment we have to offer is second to none. Besides, there's always next year to think of right! The food industry never sleeps. So whether it's plastic pallet boxes, or maybe something from our exclusive rotoX range we've got your back!
Make sure you note our Christmas close down dates!
The office will be shut from end of play Friday 22nd December and will re-open on Tuesday 2nd January 2018. Production will halt from Thursday 21st December and resume when we re-open in the New Year. Our last day for despatching goods will be Wednesday 20th December, so make sure you get your orders in quickly!
Don't forget to check us out on Facebook or Twitter for daily updates throughout the festive season.
http://fletchereuropean.co.uk/blog/